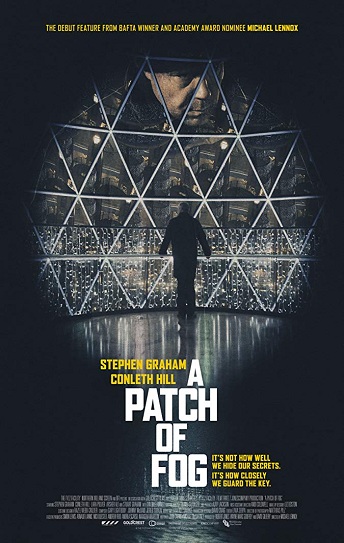 A Patch of Fog (2015)
Free Download and Watch Online 720p/1080p Web-DL Full Movie HD
Patch Of Fog stars Stephen Graham in an immensely creepy role and Game Of Thrones own Conleth Hill. The general theme, stalker which let's be honest has been done to death but there is always more to add and Patch Of Fog proves that.
With an interesting twist to the concept both leads bring fantastic performances to the plate and really knock it out of the park but somehow someway I was left feeling very uncomfortable by the whole thing.
Arguably this is what the creators were going for but for me it was a bit much. Wildly unpredictable, mostly well written and with a couple of neat ideas I would have enjoyed Patch Of Fog a bit more if Grahams character had been dialed down a little.
I've actually had not one, not two but three stalkers myself (Not even joking) An older gay gentleman, a much older lady who thought I was her late husband and a deeply psychotic girl at college who used to beat the doors of the classrooms I was in until the police pulled her away. One time she even told a lecturer to back off, she knew kungfu. For this reason I understood the leads plight but maybe I didn't like it as it caused Vietnam like flashbacks for me. Yeeeek!